At Division 10 Personnel, we are committed to helping our clients build strong companies with a workforce that is valued and positioned for success.
For more than four decades, Division 10 Personnel has provided unsurpassed personnel recruiting services across a diverse spectrum of industries. The recruiters at Division 10 use strong attention to detail, extensive knowledge and longstanding expertise to identify qualified and talented individuals to meet clients' personnel staffing needs. We are a Woman Business Enterprise (WBE)-certified company. Its experienced recruiters are well-versed in helping clients achieve diversity goals in personnel staffing. Division 10 Personnel has a mission to continually meet and exceed customer expectations, and always conduct business with the highest ethical standards. Regardless of the size of your organization, we have the personnel recruiting experience and skills that you can trust and depend on.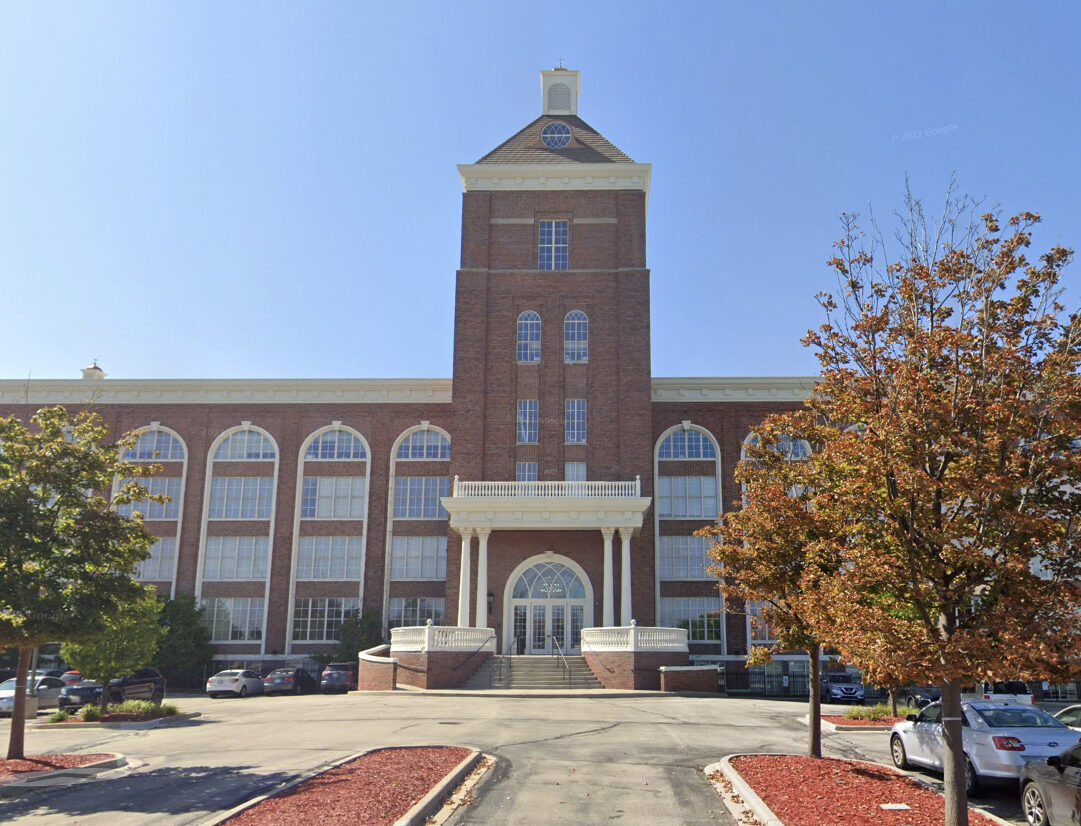 Located in the East Lake Corporate Center
By identifying the "best of the best," Division 10 helps clients successfully meet the challenges of hiring key talent for critical openings. We deliver more than skills - we match the candidate's character with your culture!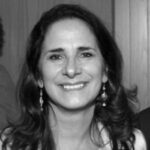 Wendy Koppel, CPC
President/Owner
Wendy is an accomplished recruiting professional with experience helping employers navigate the often complex world of identifying, and attracting, the "best of the best" employees. She is an experienced entrepreneur who applies creative and innovative strategies to building unique ability teams. Wendy is well-versed in both high-volume recruitment campaigns and needle-in-a-haystack search assignments, earning the loyalty of the most premier companies for many years. Wendy earned a Master of Science degree from University of Oregon and a Bachelor of Science degree from University of Wisconsin-Madison.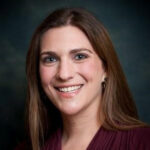 Samara Shapiro, CPC
Director of Recruitment
Samara is responsible for handling Division 10 Personnel's largest accounts, including temporary and direct hire searches. This involves training internal recruiters on best practices, overseeing the recruiting team's productivity, monitoring success, and implementing corrective action plans when necessary. Samara also works alongside the team in a recruiting capacity. Samara has a Bachelor of Arts degree from University of Wisconsin-Madison; majoring in Spanish and International Relations.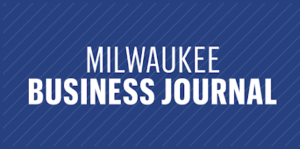 Top 50 Wisconsin-Based Women-Owned Businesses
​Top 25 Largest Area Contingency Executive Search Firms
​Top 25 Milwaukee-Area Temporary Staffing Services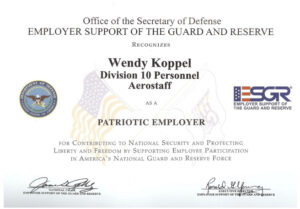 The Patriot Award, granted by the Office of the U.S. Secretary of Defense, recognizes Division 10 Personnel/Aerostaff for supporting the patriotic men and women of the Guard and Reserve who serve in honorable and vital profession. Division 10 Personnel has demonstrated the value of leadership skills service members bring to the workplace.
Our senior staff have received the notable CPC certification. This ensures the company continuously follows the NAPS (National Association of Personnel Services) Standards of Ethical Practices.
The firm's WBE certification allows Division 10 Personnel to contribute to an employer's diversity initiatives. This certification is a stamp of authenticity and helps our clients attain excellence in procurement diversity.